Explore the BioMedical Implications of Membrane Transporters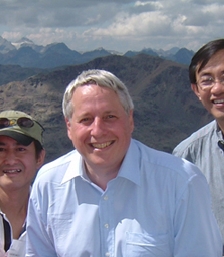 About Biomedical Transporter Conferences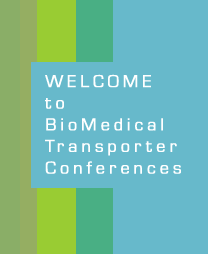 "BioMedical Transporters" (formerly called PharmaConference) was originally established as a Harvard Medical School- and University of Zürich-based organization. It was formed in 1999 by Matthias Hediger, Peter Meier Abt and Heini Murer to promote the membrane transporter field and to review the physiological, pathological and pharmaceutical implications of transporter proteins. The central goal is to bring together the "ideal mixture" of speakers and participants from industry and academia.
As of spring 2005, the conferences are being organized by Matthias Hediger at the University of Bern, together with an international team of scientists. The following conferences have been organized thus far:
"Membrane Transporters: New Perspectives in Drug Delivery and Drug Targeting". Ascona, Switzerland, August 8 to 12, 1999.
"Membrane Transporters: From Identification to Drug Discovery". Interlaken, Switzerland, August 5 to 9, 2001.
"Transporters and Drugs". Pontresina, Switzerland, August 17 to 21, 2003.
"Membrane Transporters: Bridging Basic and Applied Sciences". St.Gallen, Switzerland, August 14 to 18, 2005.
"Membrane Transporters in Disease and Drug Development". Bern, Switzerland, August 12 to 16, 2007.
"Membrane Transporters and their impact on Drug Discovery". Thun, Switzerland, August 9 to 13, 2009.
"Membrane Transporters in Drug Discovery". Grindelwald, Switzerland, August 7 to 11, 2011.
"Transporters and Channels in Drug Discovery and Preclinical Development". St. Moritz, Switzerland, August 11 to 15, 2013.
"Membrane transporters – from basic science to drug discovery". Lugano, Switzerland, August 9 to 13, 2015.
"SLC Transporters and Ion Channels in Drug Discovery and Preclinical Development". Lausanne, Switzerland, August 6 to 10, 2017.
"Membrane transporters and channels: From basic research to drug development and clinical application". Lucerne, Switzerland, August 4 to 8, 2019.
The target size of the BioMedical Transporters Conferences is 150-200 participants. The focus is on transporter-based drug discovery strategies, pharmacokinetics, drug delivery, drug elimination and medically relevant transporters as potential novel therapeutic targets. The participants usually consist of a mixture of scientists from the US (~40%), Japan (~10%), Europe (~45%) and other countries (~5%). The goal is to have about half of the participants from industry and the rest from Academic Institutions. Participants have an opportunity to interact with world renowned leaders in both basic science and drug discovery, while enjoying the relaxing mountain areas of Swiss holiday resorts.